About Mermaid Medical
Nordic roots, global mindset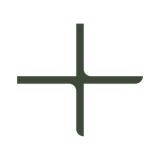 Mermaid Medical Group is a privately owned company established in 2007. With our Nordic roots and headquarters in Denmark, we value cooperation, helpfulness, and openness.
We develop, manufacture, and distribute medical devices to hospitals and end users across Europe, the U.S., and Asia.
We primarily work within solutions to diseases in the vascular system as well as other devices used in interventional radiology. We strive to be the preferred partner for manufacturers as well as hospitals and healthcare professionals so that together we can help even more patients.
Our Vision, Mission, and Values
Where do we want to be in the future? How do we get there? How do we want to be with each other and our partners? How do we define ourselves and our culture?
The short answer is: We Are One.
But if you want a longer answer to these questions, why not read more?
Corporate Social Responsibility
As a company, we want to take responsibility for the stakeholders we impact: our local community, our partners, our patients, our employees. We strive to leave the lives of the ones we impact better than we met them.
Work with Us
We are very proud of our organization, we are excited about our future, and we experience joy from working with our colleagues and partners. Do you want to be part of our company?
Check our open positions or send an unsolicited application
News from Mermaid Medical
Find our news and press releases here